Build this two-zone vehicle alarm using cheap off-the-shelf components. It's suitable for all types of vehicles - including caravans and mobile homes.







Circuit Board
This is a photograph of the Cmos based Car Alarm circuit board. It features Exit and Entry delays - an Instant Alarm Zone - an optional Intermittent Siren Output - and Automatic Reset. By adding external relays you can immobilize the vehicle and flash the lights.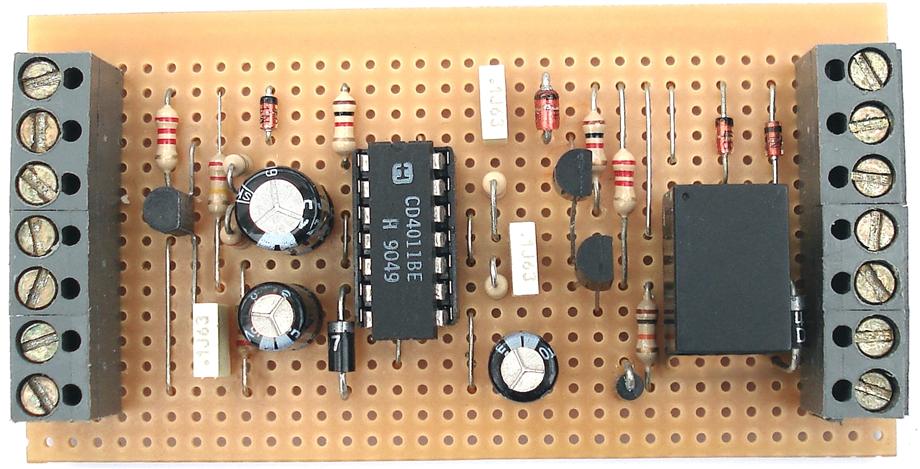 Click here if you're new to constructing stripboard projects.