Build this simple keypad operated electronic door release yourself - using cheap off-the-shelf components.
Circuit Board
This is a photograph of the Keypad Operated Electronic Door Release. Enter the four-digit code of your choice - and the relay will energize for a preset period of time. Use the relay contacts to power the release mechanism. I used an SPCO/SPDT relay in the prototype - but you can use a multi-pole relay if it suits your application.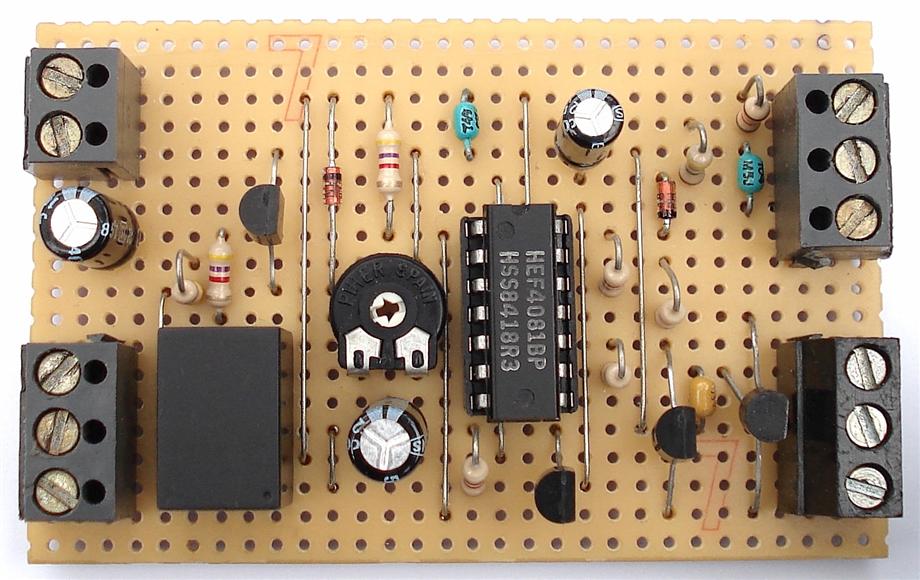 Click here if you're new to constructing stripboard projects.