This simple circuit will energize and de-energize two relays alternately. Use them to reverse the direction of DC motors.
Circuit Board
This is a photograph of Toggle Switch No.3. It's a simple two-way switch - with a centre off position. Only one relay can be energized at any given time. And during the change over - there's an intermediate stage when both relays are de-energized. The circuit will work at anything from 5 to 15-volts. All you need do is select two relays with a coil voltage that suits your supply.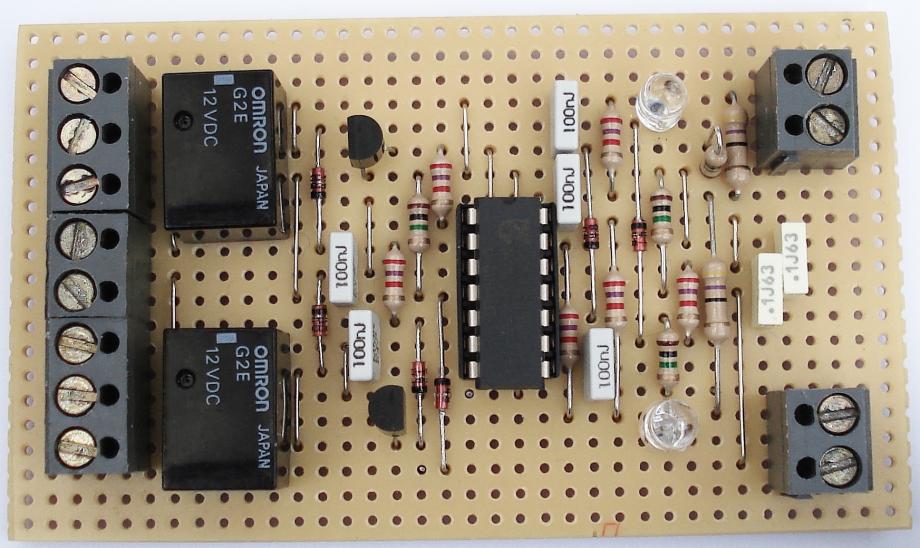 Click here if you're new to constructing stripboard projects.