A thermistor and preset pot lets you set the temperature at which the relay will energize.
When The Temperature Rises - The Relay Energizes
This is a photograph of Thermistor Controlled Relay No.1. The variable resistor let you set the temperature above which the relay will energize. A second version of this circuit - Thermistor Controlled Relay No.2 - will energize the relay when the temperature falls below the preset level.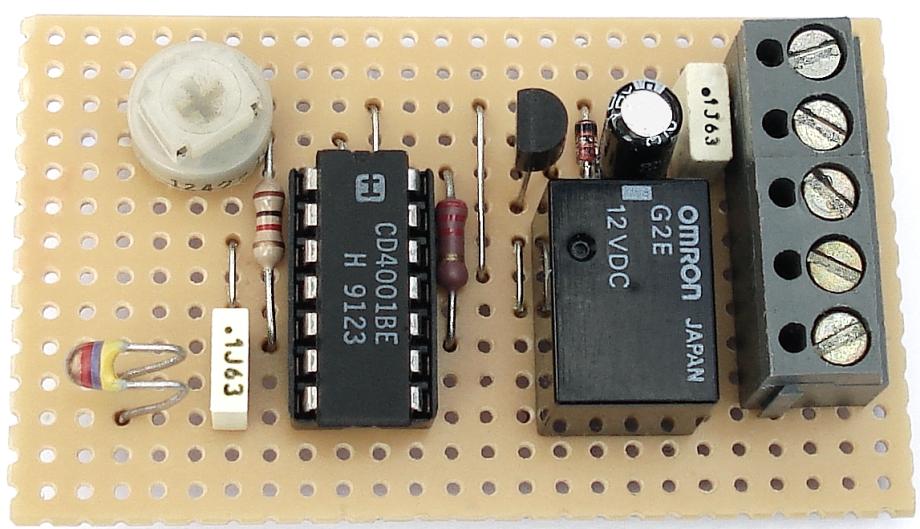 Click here if you're new to constructing stripboard projects.